News
A launch on a SpaceX Falcon 9 to establish the foundations of a strong & long-term partnership
Back to our news
The Franco-American company LOFT ORBITAL enlists ANYWAVES' services to carry our S-band antenna onboard YAM-3 microsatellite. Scheduled to fly on a SpaceX Falcon 9 in June 2021, this first collaboration establishes the foundations of a strong and long-term partnership.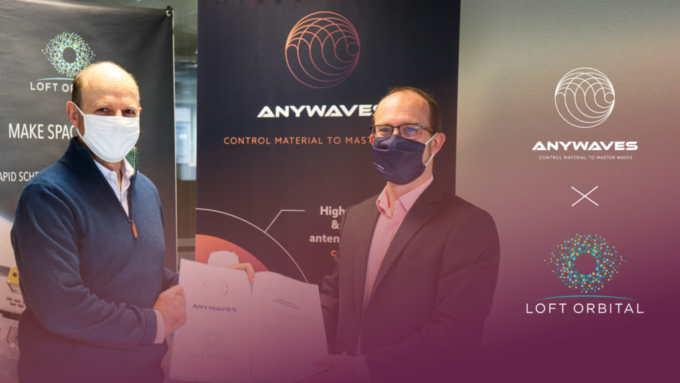 In early March, Nicolas CAPET, ANYWAVES' CEO, and Antoine de CHASSY, LOFT ORBITAL' s Co-founder and President, signed a partnership agreement at ANYWAVES' headquarters.
In addition to the delivery of two space antennas in an especially short timeline of one week, this first step exemplifies both companies' willingness to enter into a strong partnership, with long-term prospects.
This partnership is not only a new commercial success for our S-band antenna, but it is also recognition of our expertise as an equipment manufacturer.
For more details about this announcement, please refer to the associated press release.
Contact
us
If you have any question, we would be happy to help you out.
Close
Search through our content