Insights
Why is Toulouse the European Capital of Space?
11/10/2023
Back to our blog
Situated in the scenic south of France, Toulouse is not just a vibrant cultural hotspot; it stands tall as Europe's aerospace powerhouse. Earning the title of the European Capital of Space, Toulouse is where aerospace milestones are born, nurtured, and celebrated. Its unique blend of pioneering aerospace entities, groundbreaking space projects, top-tier infrastructure, and esteemed educational institutions make it a standout in the global aerospace narrative.
In this article, we provide a comprehensive overview of Toulouse's aerospace heritage, spotlighting its significant space projects and key industry players. We'll also give you a closer look at the city's state-of-the-art facilities and infrastructure that anchor its reputation in aerospace innovation.
Dive in to discover why Toulouse is, without a doubt, the European Capital of Space and why it's the birthplace of Anywaves.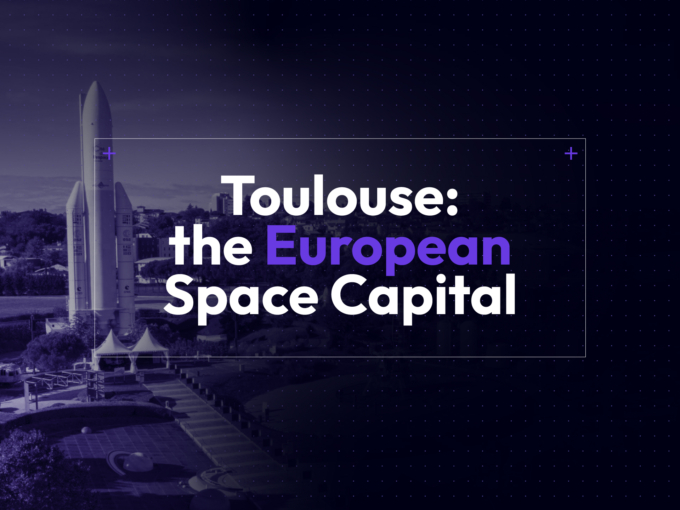 Birthplace of Aerospace Giants: Toulouse's Legacy
Toulouse isn't just a city in the south of France; it's where some of the aerospace sector's most influential entities were born and nurtured.
CNES (Centre National d'Études Spatiales):
Think of CNES as France's gateway to the stars. Originating from Toulouse, this national space agency has been pivotal in placing France on the global space exploration map. It's the powerhouse behind numerous scientific research initiatives and satellite launches.
When you think of commercial aviation, Airbus is a name that immediately comes to mind. Born in Toulouse, this company evolved from its humble beginnings to become a global leader in aviation and aerospace. Its presence in the city isn't just about building aircraft; it's been a significant boost for local employment and economic growth.
This joint venture, rooted in Toulouse, specializes in satellite systems. With a focus on areas like telecommunications and Earth observation, Thales Alenia Space has been instrumental in advancing modern space applications.
As one of the newer players, OneWeb Satellites underscores Toulouse's continuing relevance in the aerospace domain. This initiative, in collaboration with Airbus, emphasizes efficient satellite mass production, showcasing Toulouse's adaptability to modern aerospace needs.
The NewSpace sector, characterized by the influx of private companies in the space domain, has a robust presence in Toulouse. Numerous small and medium-sized enterprises like Anywaves are pioneering innovations in this space and challenging the Giants to be innovative.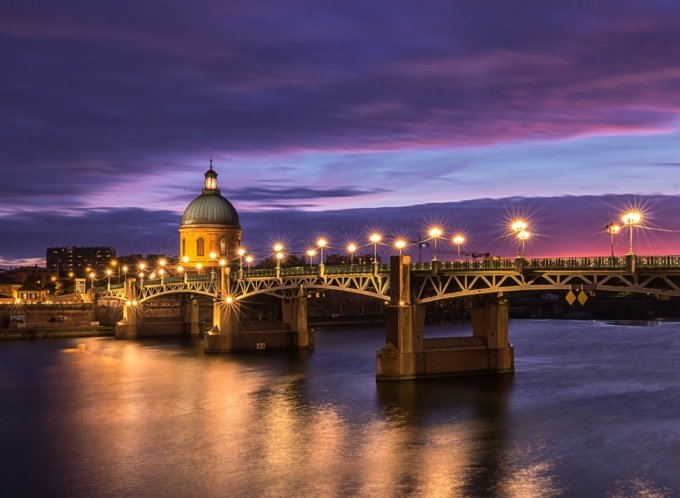 Spotlight on Major Space Projects: Toulouse's Pioneering Ventures
Toulouse's imprint on the global aerospace canvas extends beyond its corporate giants. The city has been a nerve center for some of the most ambitious and groundbreaking space projects.
Philae Lander:

Remember the excitement around the first successful landing on a comet? That was Philae. Rooted in collaborations with multiple European entities, this project showcased humanity's drive to explore beyond our planet. Toulouse played a pivotal role in its success, with its expertise contributing to the groundbreaking research and engineering behind the mission.

Mars Rovers – Perseverance & Curiosity:

The intrigue surrounding Mars isn't new, but the rovers Perseverance and Curiosity have amplified our understanding of the Red Planet. Key components and mission-critical research associated with these rovers had significant input from Toulouse's scientific and engineering communities.

Thomas Pesquet & the ISS:

Thomas Pesquet isn't just a name; he symbolizes European collaboration in space. This French astronaut's missions aboard the International Space Station (ISS) were backed by extensive training and preparation, a lot of which was facilitated through Toulouse's aerospace infrastructure.

Telecoms Constellations:

The need for global communication has led to advancements in satellite technology. Toulouse, through collaborations with entities like Airbus Defense & Space and Thales Alenia Space, has been a focal point for the development of telecom constellations. These projects underline the city's role in enhancing global connectivity.

Airbus DS Geo:

Since 1982, this entity (previously Spot Image) has specialized in space imagery. Thanks to its efforts, the world now has access to detailed, high-resolution images from space, which have myriad applications, from environmental monitoring to urban planning.
Leading-Edge Infrastructure & Facilities
Toulouse's status as the European Capital of Space is underpinned by its unrivaled infrastructure and state-of-the-art testing facilities, showcasing a blend of technological innovation and pioneering vision.
Satellite Manufacturing & Assembly:

Airbus & OneWeb Partnership: One of the crowning jewels in Toulouse's infrastructure is the first-of-its-kind satellite assembly line developed through a collaboration between Airbus and OneWeb. This groundbreaking facility symbolizes the city's commitment to efficiency, scale, and precision in satellite manufacturing.

Clean Rooms:


Toulouse boasts an impressive 10,000 m² of clean rooms dedicated to satellite design and manufacturing. These pristine environments are essential for ensuring the quality and reliability of space-bound equipment, eliminating contaminants that could jeopardize mission success.

Specialized Testing Facilities:

Vibration Testing: Essential for simulating the harsh conditions of rocket launches, these testing rigs ensure that satellites and spacecraft can withstand intense vibrations during their journey into space.
Temperature and Pressure Testing: With space being a realm of extremes, Toulouse's facilities are equipped to mimic the severe cold of deep space and the intense heat of direct sunlight, ensuring spacecraft reliability in all conditions.
Institutions & Labs: Beyond the CNES and ONERA, Toulouse has a plethora of research institutions and laboratories, such as IRT, CIRIMAT, Laplace, and LAAS, all equipped with cutting-edge testing facilities. Businesses like Mecano ID, Comat, Clix Industries, Airbus DS, Thales Alenia Space and Soterem further amplify the city's testing prowess.
Toulouse's Multifaceted Approach to Space Data Applications
Toulouse has established expertise centers designed to harness space data across three primary sectors:
Meteorology and Climate:

Toulouse is home to Météo France, the official meteorological and climatology service in France, providing vital insights into weather and climatic patterns.

Geolocation:

The city boasts of its partnership with ESSP, which operates the European Geostationary Navigation Overlay Service (EGNOS) for the European Union. This service enhances positioning precision and reliability across Europe, critical for applications like aircraft landings or navigating ships through narrow channels.

Oceanography:

Mercator Ocean, a French oceanic information service operator, is also based in Toulouse. They develop comprehensive models that describe the physical and biogeochemical states of global oceans in real-time, whether on the surface or deep below, and whether globally or regionally. These models offer details on temperature, salinity, sea height, ice thickness, current conditions, and nutrients.
Regarding Earth observation data, Toulouse has witnessed the emergence of various companies targeting applications in agriculture (like GEOSYS), mapping (such as Makina Corpus), environment (through Noveltis), global observation (via EarthCube), and transportation (MobiGIS among others).
Furthermore, this ecosystem promotes Toulouse as an ideal location for companies where space industry technologies find applications in other fields. A notable example is in healthcare, where space imaging technologies are being explored for early cancer detection through enhanced cellular imaging. Collaborative projects are underway between IRT Saint-Exupéry and Therapixel, as well as between IRT Saint-Exupéry and CHU de Toulouse – Hôpital Rangueil.
Driving Aerospace Excellence: Toulouse's Premier Clusters
In the heart of Toulouse's aerospace prowess lies a triumvirate of influential clusters, each playing a pivotal role in driving innovation, collaboration, and industry growth.
Aerospace Valley:

Overview: Recognized as one of the most significant aerospace clusters globally,  Aerospace Valley represents a vast network of industry leaders, startups, researchers, and academic institutions.
Membership and Projects: Boasting over 800 members, Aerospace Valley has been instrumental in supporting 580 R&T projects. Their efforts have consistently enabled companies to establish a leading position both within France and on the international stage.
Impact: Encompassing over a third of the aerospace jobs in France, it plays a crucial role in employment and economic contributions. The cluster also promotes collaborative research projects, furthering innovation and technological advancement in the region.
Future Vision: With a clear focus on tomorrow's challenges, from sustainable aviation to space exploration, the Aerospace Valley is positioning itself to lead the future aerospace paradigm shifts.
Club Galaxie:

Overview: Club Galaxie is a nexus for companies deeply involved in space activities. It's where space professionals convene, share insights, and collaborate on projects. Since 2021, Nicolas Capet, CEO of Anywaves, has joined the board of the Club Galaxie. He spearheads a working group dedicated to space topics, further underlining the organization's commitment to advancing space exploration and industry.
Impact: By fostering an environment of collaboration, Club Galaxie ensures that members can share best practices, tackle common challenges, and pool resources to further space exploration and commercial endeavors.
Networking Power: Regular events, workshops, and meetings organized by the club ensure continuous knowledge exchange, strengthening the bond within the space community.
New Space Factory:

Overview: Embracing the global NewSpace movement, New Space Factory is a consortium of industrial SMEs dedicated to delivering cutting-edge space systems and solutions.
Impact: As the space industry rapidly evolves, New Space Factory ensures Toulouse remains at the forefront. From satellite manufacturing to launch systems, members of this consortium are breaking new ground.
Anywaves' Involvement: Anywaves proudly stands as a member of the New Space Factory, contributing to its innovative endeavors and representing the new wave of space industry leaders.
Collaboration-Centric: The factory's ethos is deeply rooted in collaborative efforts, ensuring that SMEs have the platform and resources to innovate and deliver solutions effectively. Members of New Space Factory often share a boots during major space events. For example, you can join Anywaves during the Space Tech Expo with

Newspace Factory by Aerospace Valley's Booth (𝐂𝟒𝟏).
World-renowned Engineering Schools: Building Tomorrow's Aerospace Leaders
Toulouse isn't just a hub of aerospace activity; it's a cradle of education that cultivates the brightest minds in the industry. The city is home to several prestigious engineering schools, ensuring a steady flow of talent that continually fuels its dominance in aerospace and space sectors.
CSUT (Centre Spatial Universitaire de Toulouse):
A pioneering institution dedicated to promoting space culture and expertise, CSUT offers students hands-on experience in designing, building, and operating miniaturized satellites.
Through CSUT, students are exposed to real-world space projects, preparing them for careers in satellite technology and broadening the talent pool for space industries.
ISAE-SUPAERO:
One of the premier aerospace engineering schools globally, ISAE-SUPAERO offers a comprehensive curriculum, blending theory and practical experience. For over a century, the school has produced engineers who've gone on to shape the aerospace landscape, from aircraft design to space exploration.
With cutting-edge research facilities, ISAE-SUPAERO continually pushes the boundaries of what's possible in aerospace, ensuring its graduates are at the forefront of innovation.
ENSEIIHT (L'École Nationale Supérieure d'Électrotechnique, d'Électronique, d'Informatique, d'Hydraulique et des Télécommunications):
ENSEIIHT is a highly regarded engineering school with a diversified curriculum encompassing areas such as electronics, computer science, and hydraulics. Graduates often find themselves in roles that bridge the gap between traditional engineering disciplines and aerospace, highlighting the school's interdisciplinary strength.
ENAC (École Nationale de l'Aviation Civile):
As the largest aeronautics and aviation university in Europe, ENAC offers specialized programs ranging from aircraft piloting to air traffic control and systems engineering. ENAC's alumni network spans the globe, with many taking up pivotal roles in international aviation bodies and aerospace industries.
IPSA (Institut Polytechnique des Sciences Avancées):
Dedicated to aerospace engineering, IPSA offers a curriculum that covers everything from aeronautics to space systems. Strong ties with leading aerospace firms ensure students receive practical exposure and internship opportunities, setting them up for successful careers.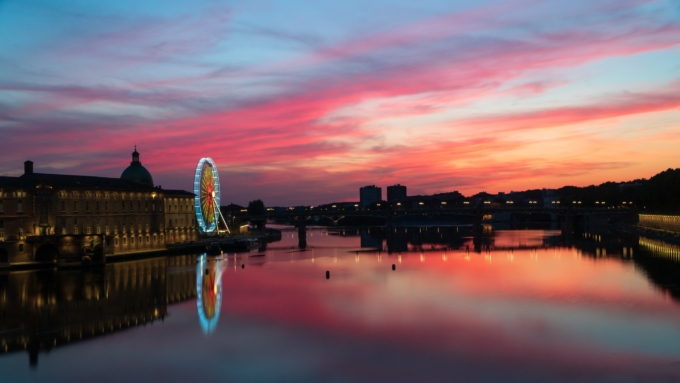 Toulouse Cultural Magnestim: the lovely "Pink" City
Nestled in the heart of Southern France, Toulouse is a city that seamlessly marries historic elegance with a pulse of innovation. Known as "La Ville Rose" for its warm, pink-hued buildings, Toulouse is more than just an aesthetic feast; it's a magnet for talent across industries, particularly in the aerospace sector. The city's vibrant cultural scene is not only a draw for tourists but also a major plus for professionals seeking a high quality of life alongside their career aspirations. Toulouse boasts an enviable lifestyle, punctuated by gourmet cuisine, rich historical sites, and a calendar packed with cultural events.
This cosmopolitan ambiance, coupled with a warm atmosphere and a dynamic spirit, creates a fertile ground for innovation. At Anywaves, it's a daily motivation to keep designing the best products possible and stay-ahead of the market.
Conclusion
Toulouse's imprint on the aerospace world is undeniable. Rooted in rich history, powered by leading aerospace giants, sustained by groundbreaking projects, and bolstered by world-class educational institutions, Toulouse's reputation as the European Capital of Space is well-deserved. As the aerospace industry evolves, the city continues to be a beacon of innovation, research, and collaboration, shaping the future of space exploration and aviation. The harmonious blend of industry, academia, and infrastructure in Toulouse ensures that it not only honors its legacy but also drives forward, paving the way for new milestones in the realms of space and aerospace. It's evident that Toulouse's commitment to aerospace excellence isn't just about its past achievements, but also about a future filled with limitless possibilities.
Contact
us
If you have any question, we would be happy to help you out.
Close
Search through our content