Products
What makes Anywaves' antennas stand out?
04/20/2023
Back to our blog
They need to be small, yet powerful: space antennas are one of the most critical elements of a satellite. Whether it is for telecommunication, observation, defence, navigation missions, or scientific data collection, all satellites use wireless links to communicate with Earth. Antennas are responsible for the transmission and reception of information and are often a single point of failure, i.e. they are vital components of the system, and there is no Plan B. A badly performing antenna (or worse) means the end of the satellite communication and overall purpose.
That's why special design and sturdy manufacture are key to ensure perfect resistance for several years to the harsh conditions induced by the space environment (radiation, extreme temperatures, vacuum, etc.) and by the launch phase (vibrations, shocks, etc.).
If you're looking for the perfect antenna, you're maybe wondering which one to choose in an ever-evolving market and requirements. If you're at a loss to tell the difference between different products and to understand their technical specifications and performance, please read on and find out why ANYWAVES antennas are unique, from their design to their industrialization process.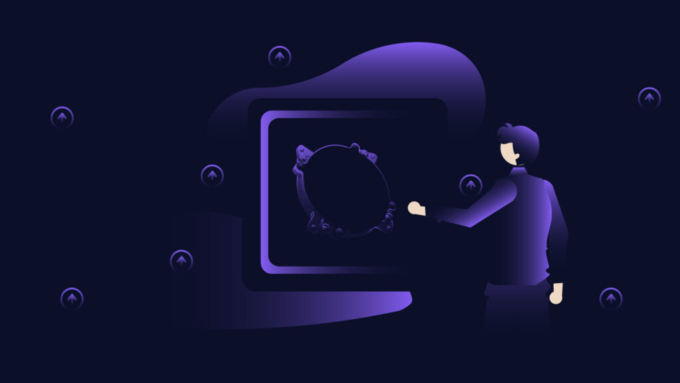 A strong R&D department that combines innovation and flight heritage
A spatial antenna is a piece of equipment which radiates electromagnetic waves. A signal coming from a cable is converted into a wave radiated in space by this equipment, or vice versa.
The amount of energy available on board a satellite is limited so there is a real need to control it by optimizing the radiation parameters of our space antennas.
This is where the importance of an R&D department comes into play as we develop new innovative antenna technologies. It allows ANYWAVES to offer its customers the most suitable antenna solution to improve their quality of service while helping them control their costs and energy constraints.
To combine performance and compactness, our Technical Projects Department develops and designs our antennas with state-of-the-art concepts. We're committed to offer the best of both worlds: innovative antenna designs – meeting the New Space market needs – and flight heritage based on the best of space expertise: materials, quality, …
Our product design history is one of the things that makes us really proud at ANYWAVES: some of our antennas are the result of innovation projects that have evolved from a TRL (Technology Readiness Level) 3 to 9 in just a few years.
For example, 5 years ago, in partnership with CNES and XLim, our teams demonstrated – analytically and by experiment – that we could modify the permittivity of a material, ceramic, using 3D printed patterns. This was the first step and the characteristic proof of concept (TRL3) of what will become our GNSS L1/E1 Bands Antenna.
To reach TRL 4, we then created our first two antennas based on this new technology, a DRA (Dielectric Resonator Antenna) and a patch antenna.
These two antennas have been tested and qualified (TRL5) with the support of ESA (ITI). These prototypes led to the creation and qualification in an operational environment of the L1/E1, a derivative of the patch antenna, now qualified for space application (TRL 6 and 7).
The GNSS L1/E1 Bands Antenna was then commercialized and sold to U-Space, and next to OHB Sweden, thus reaching TRL 8. The achievement of TRL 9 is now imminent, as the satellite equipped with our ceramic antennas is scheduled to fly in 2023.
From concept creation to design, and through testing, qualification and marketing phases, our antennas follow a rigorous process, always with a pragmatic innovation perspective.
We are determined to mark the future of space communication by creating innovative and high-performance antennas, designed to meet the market needs as well as to withstand the extreme flight conditions in space.
Optimized design to withstand harsh space conditions
To ensure maximum performance of its antennas at all stages of the space mission, ANYWAVES is committed to using materials and technologies specifically selected for their properties and strength.
For instance, our COTS antennas are made of an aluminum cavity, a material that is both strong and light, which we improve with a  SurTec 650 chemical surface treatment for protection of atomic oxygen in Low Earth Orbit – LEO. This cavity fulfills both mechanical and functional (RF) functions for a more compact and optimized design.
The know-how of ANYWAVES experts is concentrated inside this cavity, including – but not limited to – PCB (Printed Circuit Board) and metamaterial technologies.
Our expertise and technical mastery – to maximize the antenna performance and guarantee its quality – lies in this technological "secret ingredient".
Finally, to protect the critical functions of the antenna against electrostatic radiations and strong temperature variations, our COTS products are equipped with a radome covered with a white anti-ESD (Electrostatic Discharge) paint. This protection guarantees the reliability and durability of the antenna throughout its life, from launch to deorbit.
Indeed, everything is designed to ensure that the antenna withstands difficult conditions during the flight and launch phases. To achieve this, we carry out Thermal Mechanical analysis and tests, and our Thermal Mechanical and Radio Frequency engineers work together on a daily basis to develop an optimized design that combines compactness and performance.
High-level tests to prove our space antennas' reliability
To ensure that our antennas can withstand the extreme environmental conditions to which they will be subjected, from launch to orbit, we carry out a series of demanding tests. Two types of tests are performed: qualification tests and acceptance tests.
Qualification tests
Qualification tests are carried out on one or more models of a product, the objective being to demonstrate that the antenna can withstand the various life cycles of a space product. To do this, we perform "real orbit conditions" tests, to which we add safety margins based on the ECSS to ensure the durability and quality of the products.
The first step of the qualification process is a functional measurement of the radiation pattern and the S-parameters of the antenna in order to obtain the nominal performance. This will allow to compare the results obtained by the product before and after its qualification.
Random vibration test: simulates the vibrations induced by the launch of the rocket.
Shock test: simulates the shock caused by the detachment of the rocket stages.
Vacuum thermal cycling: ensures, over a few cycles, that there is no observed degradation of the antenna during thermal cycling, i.e. during repeated phases of temperature variations.
Long thermal cycling (life test): similar to vacuum thermal cycling, but simulates the impact of the temperature variations experienced during the entire life of the antenna in orbit.
Moist heat test: optional test to verify that the antenna can withstand extreme and harsh storage conditions, sometimes very different from the space environment.
If the antenna is to be used for transmission, a power handling test is then performed, during which functional tests are carried out with high input power.
In addition, if the antenna is also equipped with a Test Cap, a Radio Frequency Leakage test is performed to ensure that there is no leakage and operator protection is guaranteed.
Between each test phase, we perform a new functional check to ensure that the antenna is still working properly before submitting it to the next test.
Finally, we perform a last inspection and cut the antenna in half for thorough visual analysis before concluding the qualification phase.
Acceptance tests
Acceptance tests are performed on each flight model to guarantee that the product delivered to the customer is functional and durable.
To make sure the antenna is not damaged or stressed unnecessarily, these tests are lightened compared to the qualification tests, but they still include an S-parameter test and a random vibration test.
Thermal cycling is then carried out, this time at ambient pressure, before we execute a final S-parameter test and a final external visual inspection.
Certifications to guarantee quality and safety
ANYWAVES has been EN 9100 certified since 2021, as part of our global quality approach and continuous improvement process.
This International standard specifies the quality management requirements for organizations involved in the design, development, production, installation and maintenance of aerospace products. This certification ensures that our products are manufactured in a safe, efficient and controlled production environment and that they meet the specific quality requirements of the aerospace industry.
In addition, all ANYWAVES products are ITAR-FREE. ITAR (International Traffic in Arms Regulations) is a U.S. regulation that enforces exportation restrictions on some sensitive technologies and products related to defense and national security.  Being ITAR FREE allows our products to be exported more easily, time effectively and without restriction around the world, providing greater flexibility to our customers and partners.
EN 9100 and ITAR FREE certifications are key elements of ANYWAVES' strategy to ensure the reliability and safety of our products. They allow us to keep developing innovative solutions to meet our international customers' needs while meeting the highest quality standards of the aerospace industry.
An industrialization process designed for high volumes and short lead time
ANYWAVES's commitment is not only to design high-quality antennas but to handle large quantity production and fast delivery.
To achieve this, we have adopted an industrialization process inspired by lean manufacturing methods, widely used in the Japanese automotive industry. This approach is based on several fundamental principles, such as continuous improvement, reduction of "wastes", standardization processes and employee involvement in problem-solving.
Central to the lean manufacturing method is the desire to produce what the customer needs, when he needs it and in the quantity needed, without generating any "waste" (overproduction, overstock, errors, rejects, etc.) to maximize the company's efficiency and productivity.
With this concept in mind, once the design and qualification phases are completed, we start our industrialization process by producing about ten antennas in pre-production. These antennas are then thoroughly tested to ensure their quality and performance. This process allows us to validate our antenna characteristics before mass production in order to minimize unnecessary operations or risks of defective products.
After pre-production, we perform an extremely thorough inspection of the manufactured antennas, called "First Article Inspection" (FAI). This inspection includes functional and metrological tests to validate the antenna specifications. The FAI thus enables the antenna properties to be fixed, which is crucial for quality assurance and reproducibility in serial production.
Throughout the life of a product, ANYWAVES also uses a continuous improvement method called FMEA (Failure Mode and Effect Analysis) to identify, analyze and reduce all possible risks. This approach allows us to limit breakdowns and failures by detecting and eliminating their causes upstream in the production process. Continuously using the FMEA method limits the incidents or non-conformities. This will lead to a high-quality supplied product in order to maximize customer satisfaction.
Indeed, all our processes have a simplified and straightforward framework to offer our customers the most successful, reliable and reproducible product possible. At ANYWAVES, we are convinced that "less is more" is an essential principle of any space innovation, with the continuous components' optimization a condition for projects' success.
If ANYWAVES COTS product lines are designed for high-volume production, our expertise can also be applied to specific projects. Indeed, if your project does not find a suitable technological answer in our COTS product range, we can support you in the development of custom antennas.
From your system requirements to the best antenna design
For the last 6 years, ANYWAVES has been supporting the largest aerospace companies to manage their specific antenna projects for their satellite constellations. In addition to our technical expertise, part of our DNA is to innovate alongside our customers to offer them the best possible technological answer to their needs. Our experts from the Innovation Division work closely with the clients to understand the specific requirements of their projects. It is a crucial step to be sure that the antenna development is perfectly tailored to the mission and satellite concerned.
Our R&D experts work with our customers right from the identification phase, with a clear objective in mind: being able to translate a system requirement into an antenna feature. Because ANYWAVES has managed a wide variety of projects, our experts can handle a large range of antenna concepts, whether they are high gain antennas (payload telemetry, inter-satellite link, telecommunications, etc.), wide band antennas (spectrum surveillance, GNSS, LEO PNT, etc.) or any other type of antennas and applications (integrated antennas, active antennas, etc.). All our space antenna ranges can be adapted to meet the new challenges of launchers.
This experience, combined with our proven technical expertise, allows us to offer our customers complete and personalized support in all phases of project development, from design to production, from testing to qualification.
Conclusion
Space antennas are vital elements of any satellite as they are responsible for the transmission of information and the success of the space mission in Telecommunication, Navigation, Earth Obeservation… The design, manufacture and testing of these antennas must therefore ensure optimal resistance to the harsh conditions of space. We believe that using a qualitative approach to execute those steps is how we can make a difference in this competitive market. That is why it is so important to us to guarantee the quality, reliability and safety of our antennas while maintaining an industrialization process suitable for fast, serial production.
If you have any questions or would like to benefit from our support for your next space mission, please do not hesitate to contact us. We will be happy to present you the scope of our offers and services!
Contact
us
If you have any question, we would be happy to help you out.
Close
Search through our content